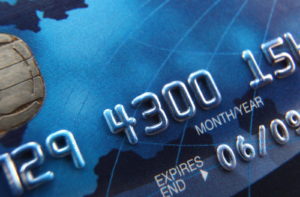 Banking Technology and Operations
Banks and financial institutions will find our company as a very valuable resource when it comes to evaluating back-office operations and banking technology services.  We have first-hand experience with many banking technology products from the introduction of the service, to the implementation and maintenance of the technology products.  Our experience makes us a great resource for bankers interested in exploring or upgrading current banking technology.
We can design an engagement to meet your specific needs including a quick delivery and at a cost that will save many potential mistakes. The key areas currently served are listed below, but we can assist with many other areas of your banking operations.
Evaluate Banking Technology Options
Assistance can be provided to help decide if and what technology options may best meet your needs. The evaluation can include developing a strategic plan for deploying technology or reviewing your current procedures and services.
Back-Office Operations
An external review can often help identify areas that can be improved and yield significant savings or revenue opportunities to a financial institution.
Policies and Procedures
Vendor selection assistance or comparisons
System integration and networking
Process flow and efficiencies
Imaging Systems
Moving toward a digital society brings both challenges and opportunities. As the internet continues to grow, this platform is becoming a common and necessary media for service customers.  With our experience and expertise in this area, we can help you make the change with the least amount of problems or disruption to your banking operations.
Check Imaging
Document Imaging
Record Retention Policies
Internet Services
Our staff has been involved with the services offered through the Internet from its beginning. We can help you with:
Website solutions, including portals
Banking information systems (transactional sites)
Bill Payment providers
Cash Management features
Monitoring systems
Other Operational Services
We can assist in many other areas that your institution may not have either the available staff, experience, time or understanding to complete in a timely manner – but it still has to be done.  We can help in these areas too!
Platform systems
Accounting controls
Reconciliation assistance
Service Charge pricing analysis/evaluations
Deposit applications and services
Commercial Services
Conversion planning and assistance
Disaster Recovery Plans and Reviews
Annual ACH Audits
Examination preparations and corrective action responses