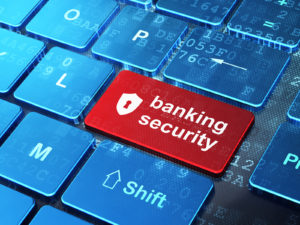 ACH Operations and Management Services
Participation in the world of ACH can be as basic as accepting ACH debits and credits to accounts maintained at the financial institution.
This simple agreement has far-reaching obligations and consent to the NACHA Rules and all the other regulatory and legal terms related to accepting any transaction.
Origination adds another level of obligations and responsibilities that must be borne by the institution.
Many institutions lack the staff with a keen understanding of the ins and outs of the ACH services, rules, regulations, guidelines and procedures.
A key service offered is our expertise in this area and we provide a resource to help your institution address all the requirements and concerns related to participating in the ACH network.
ACH Operations Audits (Annual Audits Now Required)
Beginning in 2000, every participating member MUST perform an annual audit, with the first being no later than December of 2000.
Our company can perform this audit, remotely or on-site, and provide an economical and easy way to satisfy this mandatory audit.
The cost will depend on several factors, including staff participation, origination capabilities and corrective actions that may be required.
ACH Operations Policies and Procedures
A key requirement is to have proper documentation and operating procedures. Another service we provide is the review, development or modification of policies and procedures to bring them into compliance with the NACHA rules.
Agreements (forms and reviews)
When an institution agrees to be an ODFI, (allow customers to originate ACH entries, such as a payroll), it is required that agreements and procedures be established between the Originator and financial institution.
Our company can help review or provide these agreements for this purpose.
Risk Assessment
Whenever entering into an Origination Agreement, there should be a risk assessment of the Originator as well as a general assessment of the services offered.
Marketing Pricing
Assistance in determining a marketing and pricing plan is offered.
New services such as the RCK (Re-Presented Check) and POP (Point-of-Purchase)
transactions can provide a new income opportunity.
Cash Management Services
Providing a laundry list of services tailored to allow commercial customers to better manage their accounts and funds.
Many of these special services can be added or incorporated into existing functions to provide a stronger bond and relationship with the bank, while adding profitable business to the bottom line.
ACH Originations (debits and/or credits)
EFTPS
Payroll
Cash Concentration Transfers
Represented Check
POP/POS Origination
Financial EDI
Wire Transfers
Sweeps
Balance Reporting
Coin & Currency Orders
Lockbox
Positive Pay
Bill Payment & Presentment
Examination Preparations and Responses
If needed, Pivotal Financial Resources can help prepare for upcoming examinations, or address areas that were cited as deficient in some way. Call us to discuss your bank's needs.  512-496-5274